...ist ein Künstler und Designer aus dem ländlichen Limburg an der Lahn in Mittelhessen.
2011 zog er für das Studium in Kommunikationsdesign nach Frankfurt am Main. Nach Abschluss des Studiums und einer Reise durch Neuseeland, Australien und Thailand kehrte er schließlich 2019 in seine Heimat zurück.
Seine gestalterischen Schwerpunkte sind Malerei in Aquarell und Acryl, Zeichnungen und Grafikdesign.

Seine Bilder zeigen fantasievolle Welten und Figuren mit surrealistischen Elementen. Die ständige Erweiterung seines künstlerischen Horizonts treibt er gern mit einer expirementellen Schaffensweise voran.

... is an artist and designer from the rural parts of Limburg an der Lahn, Germany.

2011 he moved to Frankfurt am Main to study Communication Design. After graduating he travelled New Zealand, Australia and Thailand and finally returned back home in 2019.
He specializes in watercolor and acrylics, drawing and graphic design.
His artworks show imaginative worlds and characters with surrealistic elements. To push the limits of his creative horizon he likes to use an experimental approach towards his work.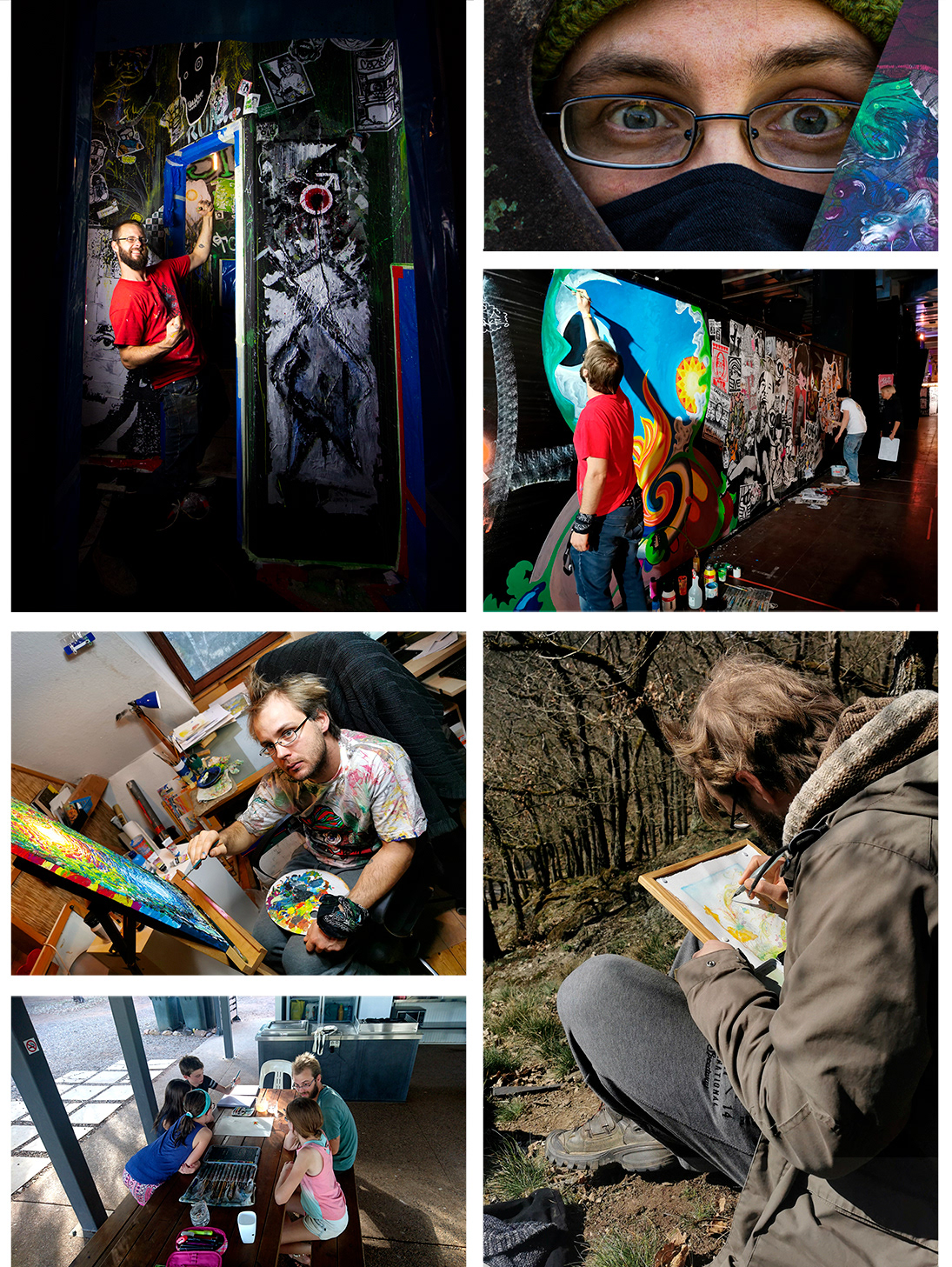 "Die Natur in all ihrer Vielfalt überrascht und inspiriert mich immer wieder aber auch das Leben in Städten fasziniert mich.

Natürlich gibt es natürlich eine Vielzahl an Künstlern aller Art, die mich beeinflussen.
Musik und Film haben seit jeher einen starken Einfluss auf meine Kreativität.
Die Liste ist lang und wächst stetig. Nebenan ein kleiner Auszug."

"Nature at large surprises and inspires me. But urban city life is just as fascinating.

Of course there is a multitude of all kinds of artists who influence my work.
Music and film also have a strong influence on my creativity.
The list keeps on growing, so here's a short excerpt."